State of the art manufacturing
Createch Interiors is based in Halifax, West Yorkshire and is ideally located within the United Kingdom for easy, cost effective access to any location nationwide.
The modern, purpose build premises is equipped with the very latest technology and manufacturing machinery including jumbo CNC machines, edge banding, laminating, slot routing and precision beam saws.
Our highly skilled, experienced staff, ensure that every piece of bespoke furniture that leaves our manufacturing facility is of the very best quality and finished to the very highest standard.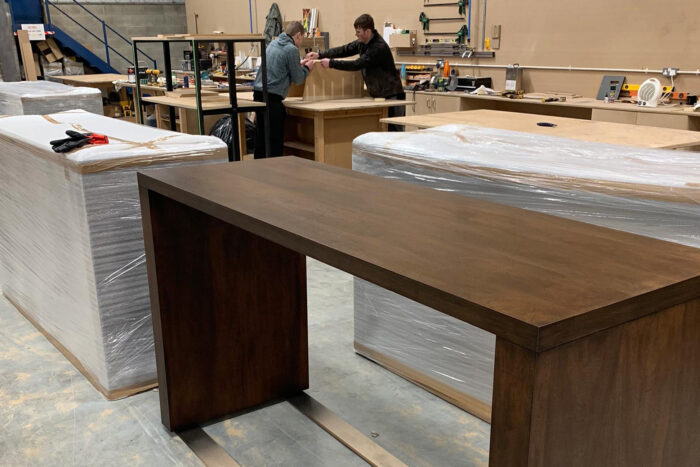 Only the best manufacturers in the UK are selected to carry the Made in Britain marque.

As a member of the Made in Britain organisation, Createch Interiors has a strict Code of Conduct to adhere to which can reassure any new clients that they will receive only the very best service and products.

As a member, Createch Interiors has a responsibility to ensure that their products, wherever possible, are products made in Britain, to the highest quality, represent value for money, are safe for anyone that uses them and that throughout the process the highest business standards are always adhered to.

A company who is a member of Made In Britain is a company you can trust.